Personal Finance God's Way
The plans of the diligent lead to profit as surely as haste leads to poverty." – Proverbs 21:5
Do You Want To Achieve Wealth God's Way, But Don't Know How To Get Started?
Discover How YOU Can Quickly Stop Feeling frustrated And Finally Enjoy Being successful By Following This 13 Lesson Solution To Prosperity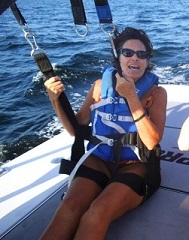 "This program is awesome and I highly recommend everyone take it. I was fortunate that our class was a "small group" atmosphere with a few of my closest friends and with a focus on God's word and what he wants us to do with our money managing skills. It was apparent to many of us in the class that we have a lot to learn, but if we believe and follow God's word he will lead us to a freedom we have never known.I look forward to many years of working with you to continue my journey in this world to be a better steward of God's blessings and to manage my finances in a way that will be pleasing to God and afford me a financial freedom that we all seek to find." – Lisa Holmes, Alabama
Here's just a sneak preview of what you'll discover:
Quick & easy steps to achieve wealth God's way. The average student saves $32,457 in interest!
Myth-Buster! So being debt free and having zero financial stress takes hard work and focus, right? WRONG – Follow our 13 lessons for the smarter solution.
13 lessons to FINALLY put an end to going broke, spending too much or even struggling to clear debt.
Sneaky tricks to start making more money, being financially free and even living the life you deserve.
Single best way to achieve wealth God's way on a shoestring budget.
Warning: If you're feeling poor or frustrated about never being able to save, then you can't afford to waste another day. All the answers you're looking are just moments away…
What NEVER to tell yourself if you want to start living the life you deserve.
And tons more info to help you achieve lasting success at your finger tips.
---
From: P. David Hall
Subject: How To Achieve Wealth God's Way and Leave a Legacy for Generations to Come and Save $32,457 in Interest in Only 13 Lessons
You're going to love this…
Imagine being debt free, not overpaying Uncle Sam and having peace of mind about your finances!
Imagine learning to clear your debt then learning to invest your money to achieve financial freedom…
If you've ever felt frustrated, poor, insecure about going broke or spending too much…
… Then could be the most important thing you read all year.
Let me tell you why…
Do you feel like you just can't find your own personal success?
How would you like to permanently remove the limits that are holding you back from achieving whatever you want in your life?
You don't have to accept mediocrity anymore.
Isn't it time to become the person you've always wanted to be, and say yes to having more?
Do you want to stop being mastered, and start being 'the master' of your own success story?
How would you like to be in total control of your life?
Putting you in the driver's seat that allows you to manifest the life you've always dreamed of?
You don't want or need another positive thinking program, or anything else that promises you the world but doesn't deliver.
You want results that work and make a real difference in your life…
So here's what I've got in store for you…
---
Here's a short snippet of what you're about to get…
Little known secret to achieve wealth that most experts keep hush
Why 95% of people who attempt to become debt free will FAIL and how you can avoid this…
What never to tell yourself if you want to start having zero financial stress
13 Lessons to Achieve Wealth God's Way and Leave a Legacy for Generations to Come
How to stop feeling frustrated about being broke and start getting results
Are you sick of being poor and insecure about your finances? Follow our 13 lesson solution
PLUS – Tons of more proven hints, tips and ideas for you …

"We have been through Prosperity University 3 times! Every time, we learn more and more about the success principles that God has laid out for us. We have learned so much…our lives have completely changed. We have grown, not just with our personal finances, but in our business as well. Everyone needs to go through Prosperity University." – Ricky & Lisa Stacey, Montgomery, Alabama
There you have it.
Prosperity University will help you start being debt free and get you on the track to financial freedom in just 13 Lessons.
Now with Prosperity University you don't have to continue missing out on making big things happen in your life.
Isn't it time you finally enjoy the results of having zero financial stress and making more money?
When you join a Prosperity University group or online program, you'll finally be able to stop feeling poor or insecure. That's only holding you back.
Now what better way to improve your financial life and reap so many rewards?